We are excited to announce our next generation of microbiological water quality tests, the Aquagenx® CBT EC+TC.
The CBT EC+TC detects or quantifies both E. coli and Total Coliforms in a 100 mL sample. Our new powder medium is easier to use and dissolves very quickly.
CBT Kits are optimal for on-site, field level testing in low resource areas. They are easy to use with little training. Color-change test results are easy to interpret.
Users now have the option to detect or quantify total coliforms that fluoresce blue under a UV light. Aquagenx provides an accessory UV flashlight that's easy to carry.
Use the Aquagenx® CBT EC+TC in your water quality testing programs, from small projects to large scale surveys.
Improved Growth Medium
Detects and/or quantifies both E. coli and Total Coliforms in 100 mL

New powder medium dissolves 3-6 times faster than previous medium

Ambient temperature test results in 20-48 hours

Ambient temperature incubation at 25 degrees Celsius and above

No lab, no electricity, no cold chain needed

No expensive, complicated equipment needed

Easy to use in low resource, remote and disaster/emergency areas

Two-year shelf life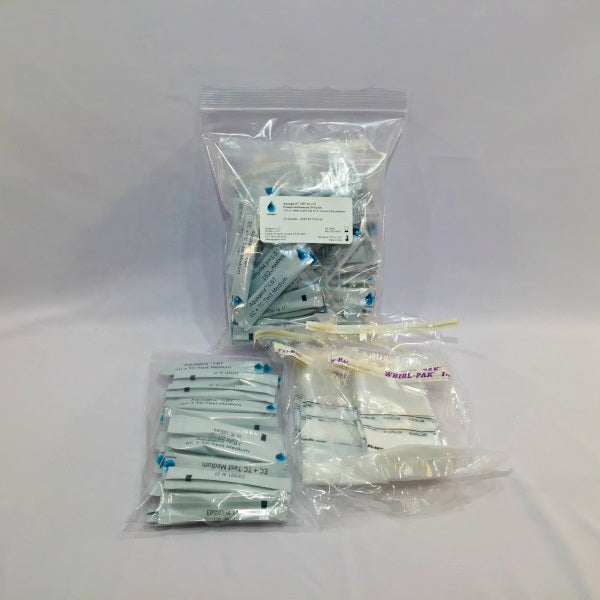 CBT EC+TC Presence/Absence Kit (P/A) 50-Pack
More Varieties of Aquagenx® CBT Kits
Presence/Absence (P/A) Kits and Most Probable Number (MPN) Kits

Sold in 25, 50 or 100-Packs

New light weight packaging is more compact and costs less to ship than our previous CBT Kits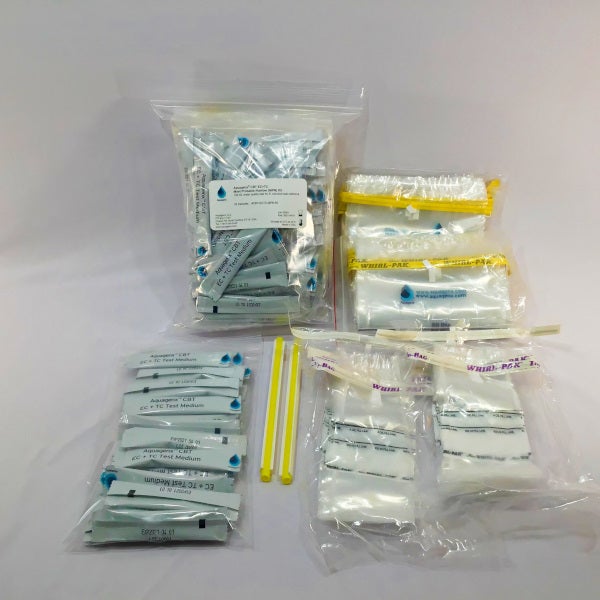 CBT EC+TC Most Probable Number Kit (MPN) 50-Pack
Accessories
Aquagenx provides helpful accessories to make field level testing with our portable test kits even simpler! Offerings include extra seal clips, barcode asset tags, UV flashlight and portable incubator for colder environments.
Mobile Data Apps
Akvo Caddisfly and mWater Surveyor smart phone apps create and geocode surveys for the CBT E. coli test, calculate test results, share real-time data and more. Move away from paper files and switch to smart phones and tablets!