Aquagenx provides portable water quality testing products that detect potential health risks to help eliminate waterborne diseases due to contaminated water.
Our test kits are designed for on-site testing in the field. They are easy to use with little training and easy to transport.
The Aquagenx® Compartment Bag Test (CBT) was developed by Dr. Mark D. Sobsey, an international authority in environmental health microbiology and virology and in water, sanitation and hygiene. He was Kenan Distinguished Professor of Environmental Sciences and Engineering in the Gillings School of Global Public Health at University of North Carolina Chapel Hill, where he taught from 1974-2018. Dr. Sobsey serves on a number of global committees and working groups in WASH.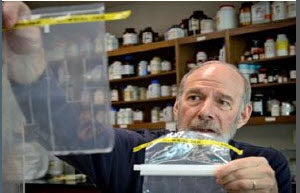 U.S. Water Partnership Exemplary U.S. Water Technology 2014
USAID Pioneers Prize Honorable Mention 2013
USAID Innovation Catalog 2013
LAUNCH Water Innovation Prize 2010