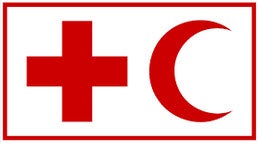 Aquagenx is giving a webinar presentation of the CBT Kit to the International Federation of Red Cross and Red Crescent Societies Asia Pacific Zone.
Date: September 10, 2015
Time: 4:00 p.m. KL Time
What:
Safe drinking water is a crucial public health requirement in the aftermath of natural disasters and other emergencies, along with adequate sanitation. Waterborne diseases due to the transmission of fecal pathogens in contaminated water sources and supplies pose major health threats in disaster/emergency areas.
Bacteriological water quality testing for faecal contamination has been difficult in disaster settings. Laboratories are often inaccessible. Portable water quality labs are impractical because they are complex to use and require resources such as electricity that are often unavailable in disaster settings.
WASH and humanitarian response personnel need a simple, convenient water quality test that quickly generates reliable, quantitative results on-site in any low resource or disaster area.
This webinar will feature:
Case studies of IFRC Asia Pacific Zone water quality testing initiatives in low resource and disaster settings
Presentation of the Aquagenx Compartment Bag Test (CBT), a new portable water quality test that detects and quantifies E. coli bacteria to determine potential health risk of water
Who:
Jay Matta, IFRC Asia Pacific Zone, WatSan Coordinator
Stuart Bryan, Australian Red Cross, WASH Engineer
Lisa Hirsh, Aquagenx LLC, Sales/Marketing/Daily Operations
Customer Story:
IFRC Asia Pacific Zone Uses CBT Kit in Malaysian Floods
To Schedule a Webinar Presentation of the CBT Kit for Your Organization:
Contact Lisa Hirsh, lhirsh@aquagenx.com, 1+919-590-0343