Aquagenx is a Bronze Sponsor and exhibitor at the Water Microbiology Conference 2016.
Conference Organizer: The Water Institute at the University of North Carolina Chapel Hill
Date: May 17-19, 2016
Location: William and Ida Friday Center for Continuing Education, Chapel Hill, North Carolina
Workshop: "How to Test, Treat, and Teach about Water in Low Income Countries to Eliminate Waterborne Diseases"
May 19, 8:30 a.m.-Noon
Presented by Dr. Robert Metcalf, International Water and Health Alliances
Lisa Hirsh, Aquagenx
Special Event: "50 Years of Sobsey Science"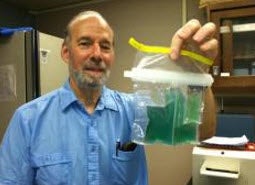 The conference will celebrate Dr. Mark Sobsey's 50 years in the field of water microbiology. Dr. Sobsey  developed the Compartment Bag Test (CBT). His work continues to have a great impact in this field of research, inspiring his colleagues and students alike. Details to follow.