International Water Centre in Australia uses the Aquagenx CBT EC+TC MPN Kit for baseline data collection for Phase 2 of the Pacific Water Community Management Plus (PaCWaM+) project in Fiji and Solomon Islands.
Researchers from The University of the South Pacific and Solomon Islands National University recently visited 15 communities in Ra Province (Fiji) and Guadalcanal Province (Solomon Islands).
The data collection activities are part of a baseline assessment for monitoring and evaluation, prior to the implementation of community-based water management approaches by government and NGO partners. All baseline data collection is expected to be completed by April 2021.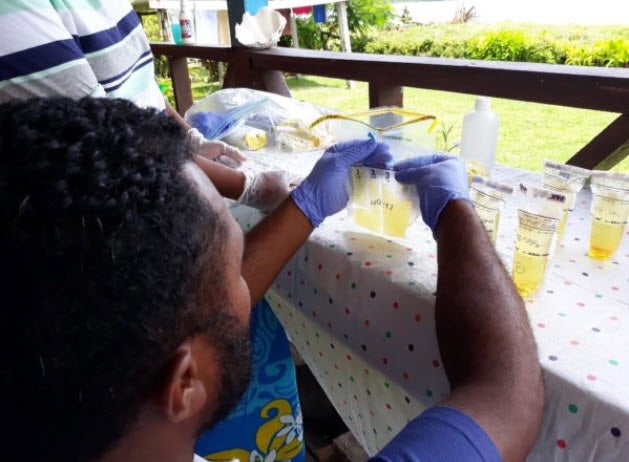 Source: International Water Centre