Dr. Mark D. Sobsey, PhD, Kenan Distinguished Professor of environmental sciences and engineering at the University of North Carolina Gillings School of Global Public Health and faculty member since 1974, was honored with a symposium and retirement reception on November 30 to celebrate his more than four decades of teaching, research and innovation at UNC.
A symposium brought together colleagues, former students and collaborators from across the United States and from as far away as the Netherlands to hear talks about environmental issues and to share reminiscences about working with Dr. Sobsey.
The symposium was followed by a dinner and program of entertainment at The Carolina Inn.
Dr. Sobsey developed the Aquagenx Compartment Bag Test (CBT). It is an honor and joy to work with him!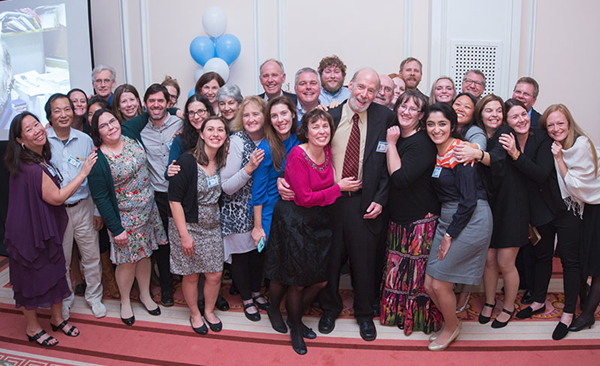 Photo courtesy University of North Carolina