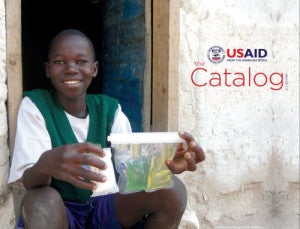 Aquagenx is honored to be chosen for the cover and Water section of "The Catalog: Version 1.0," published by the United States Agency for International Development (USAID).
The Catalog showcases products and solutions USAID calls "exciting," with the potential to speed progress in global development challenges through innovation in science and technology.
Aquagenx is among the six LAUNCH winners selected to be featured in the premiere edition of The Catalog. All inovations in The Catalog were sourced through USAID programs.
In addition to Water, other development technologies in The Catalog are Agriculture, Education, Environment, Health, Human Rights and Crosscutting. View "The Catalog: Version 1.0″→