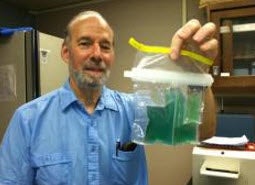 In recognition of Dr. Mark D. Sobsey's worldwide prominence in water microbiology, The Water Institute at the University of North Carolina will honor his career with 50 Years of Sobsey Science at the 2016 Water Microbiology Conference.
Dr. Sobsey is Kenan Distinguished Professor of Environmental Sciences and Engineering at the Gillings School of Global Public Health at the University of North Carolina. He is an international authority in environmental and microbiological virology and water, sanitation and hygiene.
Dr. Sobsey also developed the Compartment Bag Test (CBT), a portable water quality test for E. coli that detects potential health risks. The CBT is used by major NGOs, humanitarian relief organizations, governments, private companies and universities around the world.
Date
May 18, 2016
Time
5:30-6:30 p.m. – Reception for Dr. Sobsey's former students and colleagues
6:30-8:30 p.m.- Conference dinner that will also honor Dr. Sobsey
Location
William and Ida Friday Center for Continuing Education, Chapel Hill, North Carolina
Registration
Attendees are invited to register for the Water Microbiology Conference and/or Sobsey reception and conference dinner here: http://waterinstitute.unc.edu/conferences/watermicro/registration/