Sample CBT H2S Kit Test Results
Obtaining quantitative test results – Most Probable Number (MPN) – with the CBT Kit is easy. Simply align your compartment bag so compartment #1 is on the left and compartment #5 is on the right. Match the color sequence of your five compartments to one of the 32 rows in our MPN Table on page 4 of CBT H2S Kit Instructions for Use.
A compartment is considered positive even if there is just a speck of black or if there is only black sediment at the bottom of a compartment.
Below are sample test results that indicate the MPN of H2S in a 100 mL sample.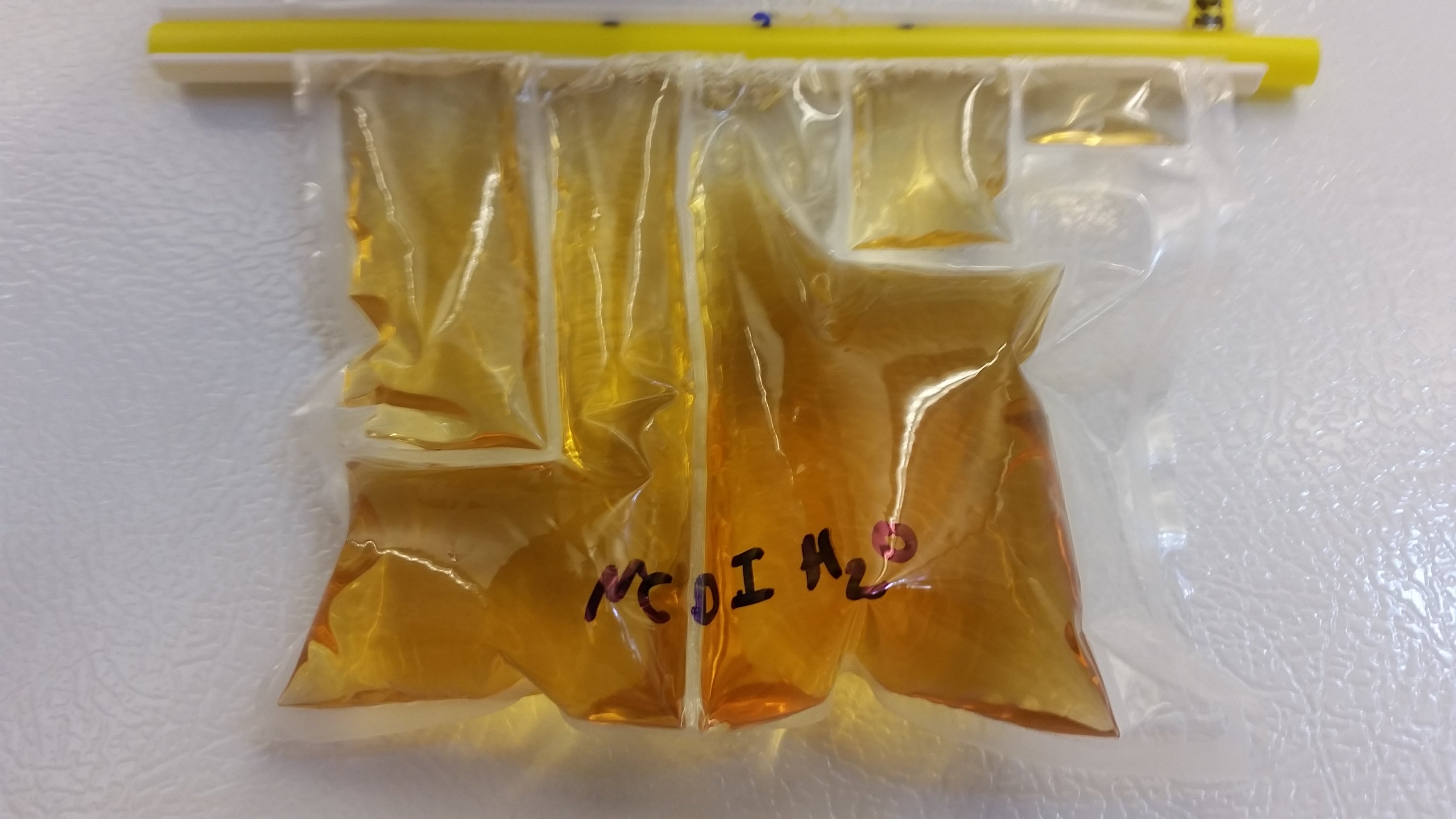 MPN = 0.0 H2S/100 mL
Row #1 in MPN Table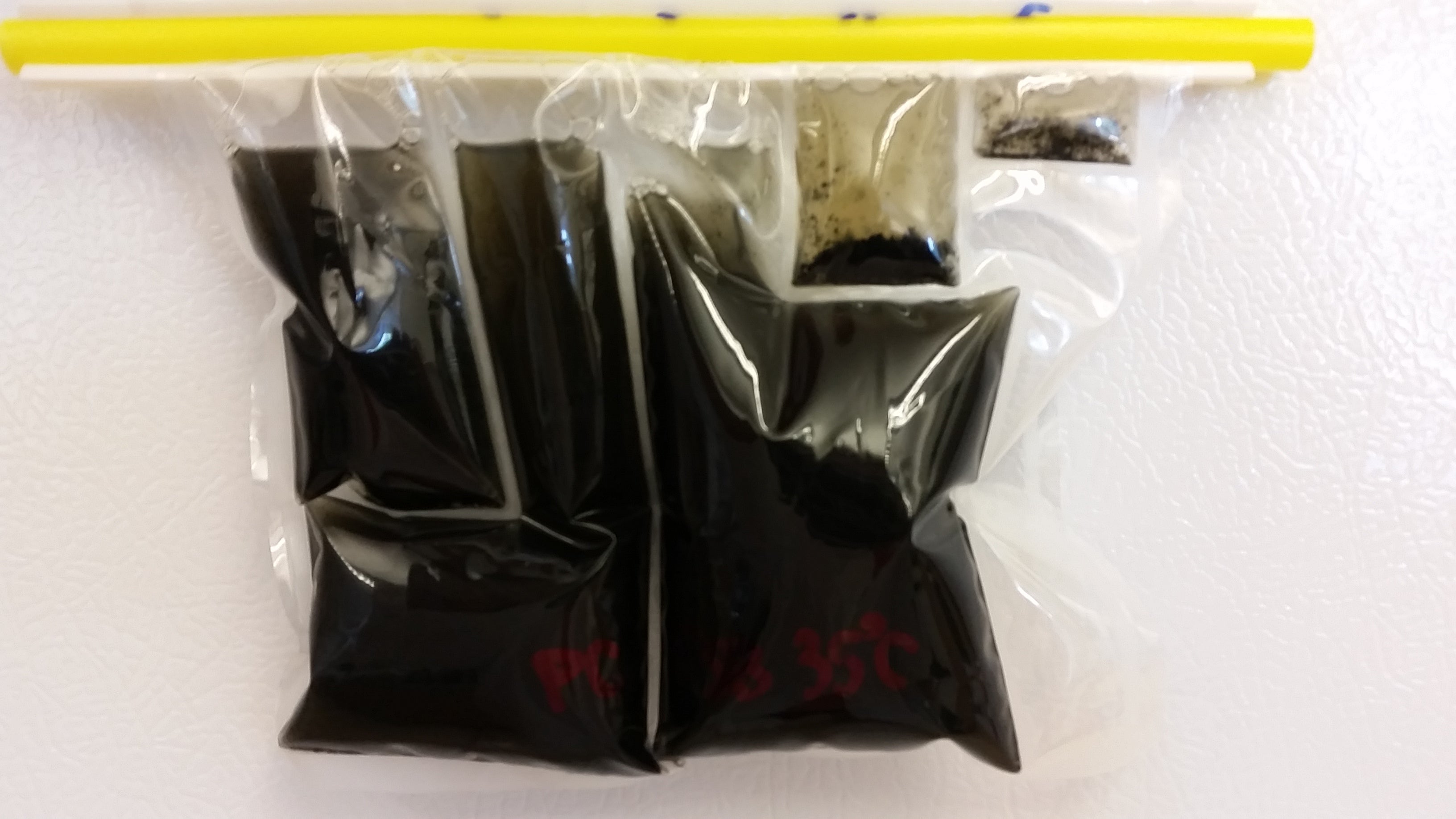 MPN = >100 H2S /100 mL
Row #32 in MPN Table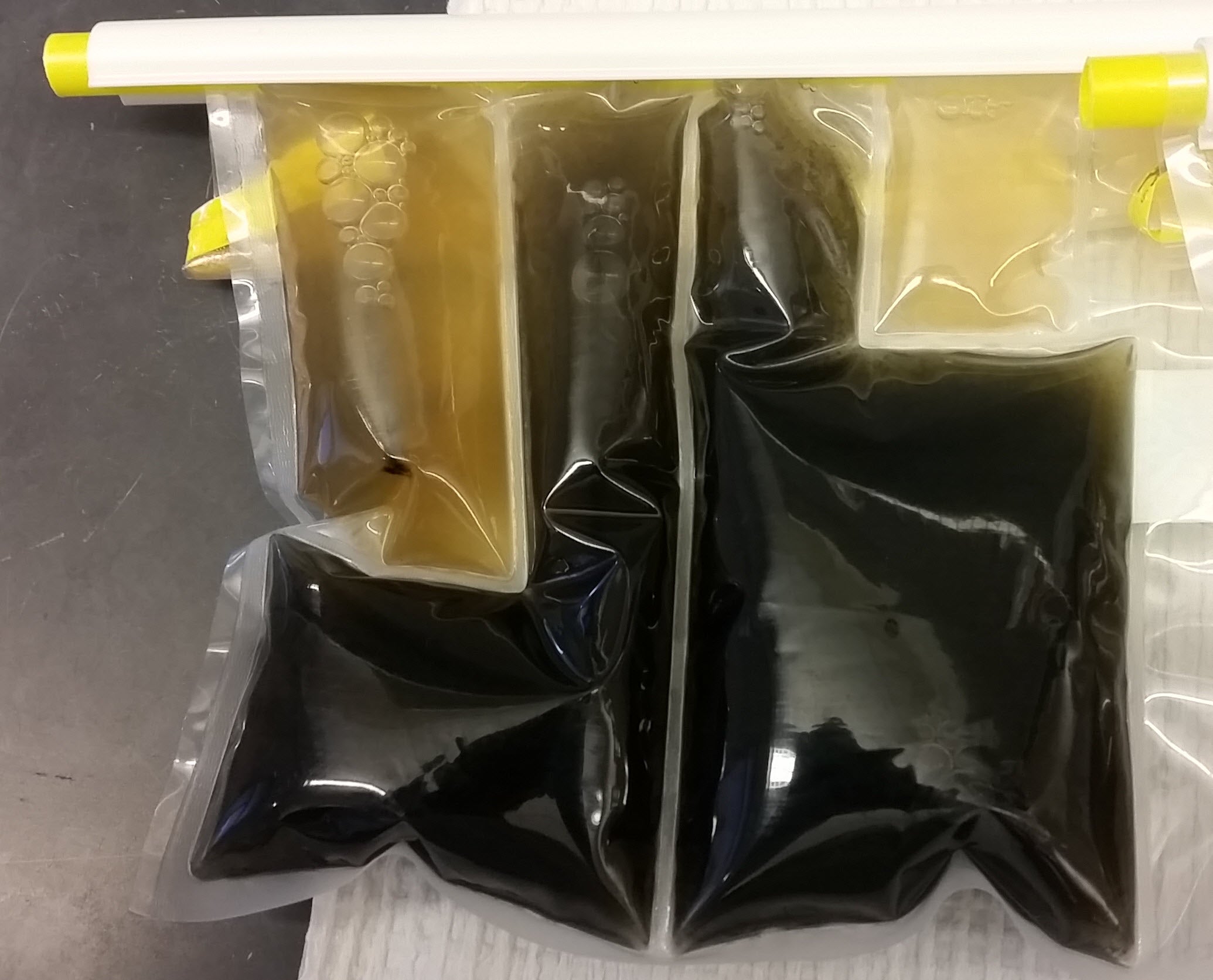 MPN = 13.6 H2S/100 mL
Row #28 in MPN Table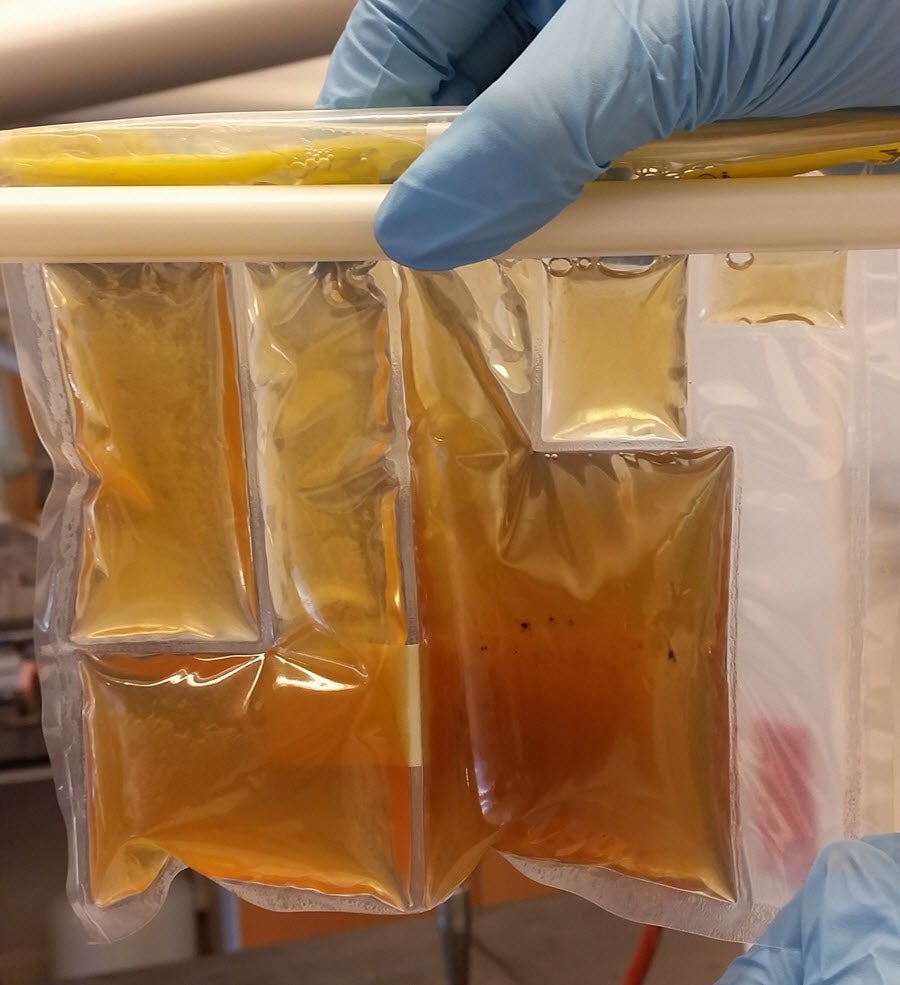 MPN = 1.5 H2S/100 mL
Row #6 in MPN Table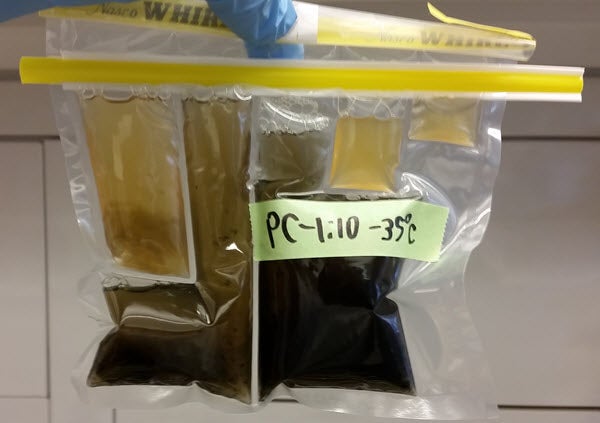 MPN = 13.6 H2S/100 mL
Row #28 in MPN Table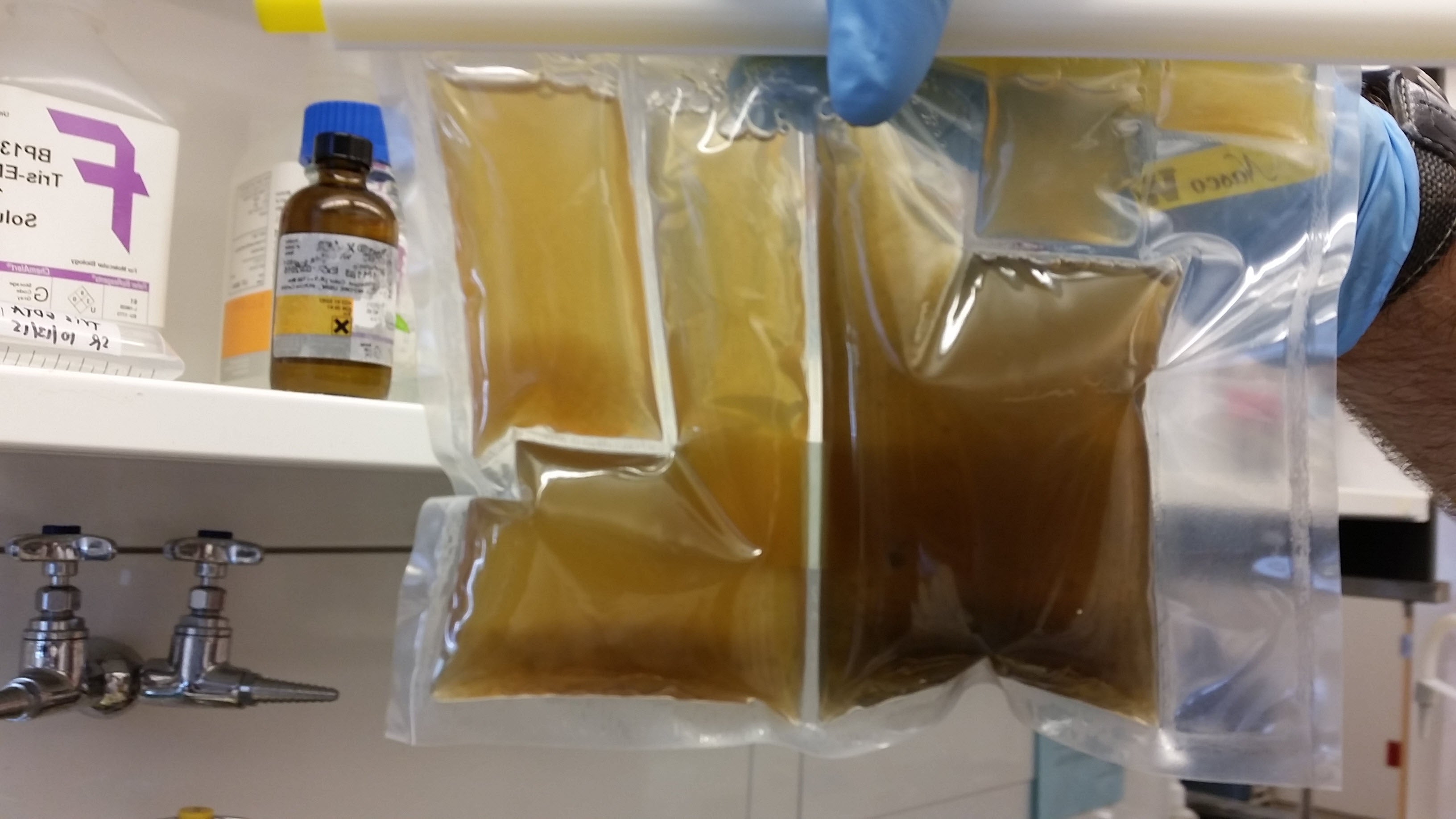 MPN = 4.7 H2S/100 mL
Row #20 in MPN Table