Microbiological Water Quality Test Kit
The CBT Kit is ideal for water quality testing in any low resource, rural or disaster/emergency area. Its simplicity and convenience remove barriers to on-site water quality monitoring:
Compact and lightweight
Anyone can use with little training
No electricity, labs, expensive equipment, specialized technicians required
Works at variable temperatures, constant temperature control not required
Ambient temperature incubation at 25° Celsius and above
Most Probable Number (MPN) of E. coli in 100 mL sample
Meets World Health Organization (WHO) Guidelines for Drinking Water Quality
Make Informed Decisions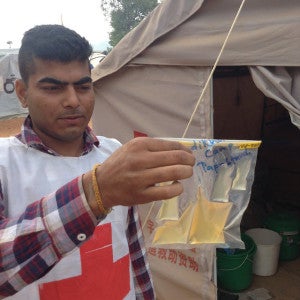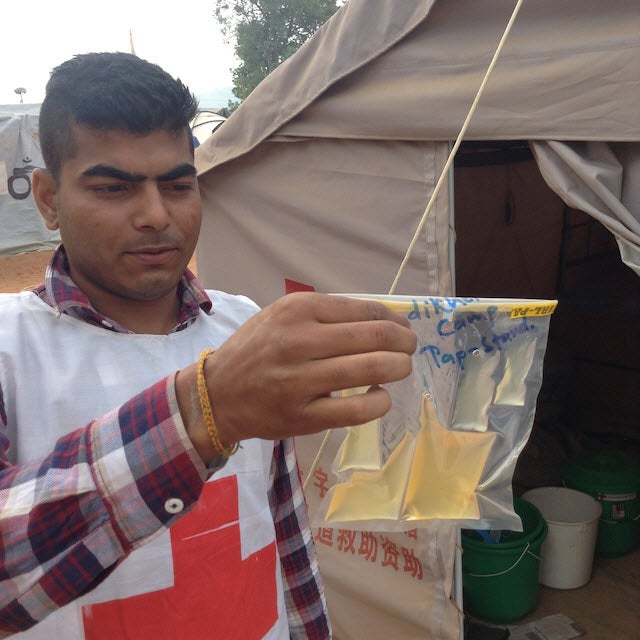 The CBT Kit generates easy-to-score, color-change test results. Our Most Probable Number (MPN) Table provides both the MPN value and Upper 95% Confidence Level. This data provides a diagnostic analysis of water samples in a health risk framework so you can make informed decisions about water safety.

Our color-change test results are also an excellent educational tool that enables individuals and communities to gain better awareness about water quality and adopt better behaviors for sanitation and hygiene.
Simplify Water Quality Monitoring
Anyone with little training can open the CBT Kit box and run tests no matter where they are. The CBT Kit's simplicity and convenience enable water sources to be regularly monitored for water quality to ensure water remains safe to drink over time.
Cost Effective and Value Laden
Eliminates need for laboratories
Eliminates need for complex testing methods
Eliminates costs for electricity, cold chain, sample transportation, labs, specialized technicians
Removes requirements for supporting equipment or materials that are difficult to use in-the-field
Removes need to clean and sterilize reusable testing components
Reduces test waste for decontamination and disposal
Validated Around the World
The CBT is used in numerous countries around the world in a wide range of low resource conditions. Tested extensively by independent  parties against other standard testing methods, the CBT gives results on par with more complicated, expensive and less portable tests.
Our customers affirm the advantages and benefits of using CBT Kits in-the-field.